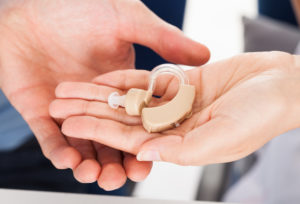 Having the right sort of hearing aids that are a solid match is critical to you, and the idea of taking them out probably won't be pleasant. Yet, there are multiple times when it tends to be useful for both you and your hearing aids to realize when to remove them. Here are some valuable occasions to take out your hearing aids.
When Wet
You may be astounded to realize that even a smidgen of dampness can harm hearing aids after some time. The best thing you ought to do if your hearing aids get wet is to remove them outright and dry them. So whether you are going to step into the shower, had a sweat-soaked exercise, or got trapped in the downpour, it's ideal to ensure that your hearing aids are dry. When conceivable, you should likewise abstain from placing your hearing aids in humid conditions, similar to a bathroom while showering. Luckily, you can dry your hearing aids with a piece of microfiber fabric, but abstain from utilizing harmful strategies like a hot blow dryer.
When Cleaning
Your hearing aids should have regular cleaning to help keep them working at their best. It's ideal to remove your hearing aids every day, generally toward the day's end, to clean them. You can clear them off with a dry wipe to get off residue, like earwax. If you make a point to clean your hearing aids consistently, you will lower your probability of them needing to be fixed or replaced.
Before Bed
Another valid justification for removing your hearing aids toward the day's end is that after you complete the process of cleaning them, you can take care of them for the evening. Albeit most modern hearing aids can be worn in bed without issue, there are some valid justifications not to. You won't need your hearing aids to tune in for sounds that would keep you up otherwise. Also, wearing hearing aids in bed builds the danger of them coming out of your ears and getting crushed if you turn over in your rest.
Contact Bay Area Audiology Today
Ready to change the way you look at hearing loss? Our Doctor of Audiology, Dr. Trisha A. Bents Muth, is exceptionally experienced in the art of audiology and is dedicated to providing the absolute best solutions.  Bay Area Audiology has been working to give patients a comfortable environment, with thorough evaluations. We are independently owned, and unbiased when it comes to finding you the care you need.
You can always come into the office, or contact us in advance to set up an appointment. We also provide updates on our social media websites. You can check out our Facebook, Twitter, LinkedIn, and Pinterest to keep up with Bay Area Audiology.
Don't hesitate–we can help.