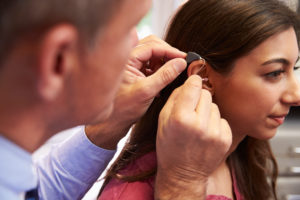 Have you been battling with your hearing loss? Is it getting progressively hard to endure the day? If your hearing loss is turning into an extreme issue, you might need to begin thinking about your investment in a hearing aid. It might be somewhat alarming from the outset since no one likes to accept that they require assistance with their hearing. Nonetheless, it's a device that can change your world. The reality of the situation is that hearing aids merit the investment.
Add Convenience to Life
At the point when your hearing gradually begins to weaken, it tends to be jarring to the system. It's something other than turning devices up louder so you can hear. The actual expense is losing something that has consistently been a fundamental capacity—the cost of not having the option to have an ordinary discussion with your friends or family. The disappointment will set it rapidly, and it could inevitably lead you to feel isolated. With a hearing aid, you'll be able to participate in conversation again.
Lower Stress
With a loss of hearing, straightforward undertakings become upsetting. Things can get overwhelming, particularly in open settings, where no one thinks about your condition. Continually requesting that somebody rehash what they said can get disturbing for you, and you'll begin to stay away from circumstances for this very explanation. Your mental wellbeing may suffer, but with a hearing aid, your confidence will soar.
Increase Wellbeing
By putting resources into a hearing aid, you're making a stride to improve your day by day life and exercises. Through technology, you'll have the option to proceed with no mishaps. It will likewise enhance your concentration, as you won't invest so much time tuning in to make sense of what individuals are saying to you. Hearing is valuable, and perhaps we don't perceive that enough until it gradually begins to fade away. That is why, if it fades, it's imperative to utilize a hearing aid to recapture it.
Contact Bay Area Audiology Today
Ready to change the way you look at hearing loss? Our Doctor of Audiology, Dr. Trisha A. Bents Muth, is exceptionally experienced in the art of audiology and is dedicated to providing the absolute best solutions.  Bay Area Audiology has been working to give patients a comfortable environment, with thorough evaluations. We are independently owned, and unbiased when it comes to finding you the care you need.
You can always come into the office, or contact us in advance to set up an appointment. We also provide updates on our social media websites. You can check out our Facebook, Twitter, LinkedIn, and Pinterest to keep up with Bay Area Audiology.
Don't hesitate–we can help.