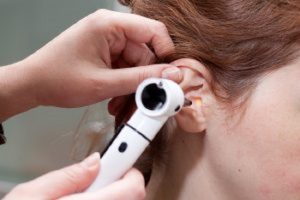 Hearing loss is something that is often associated with getting older and written off as something we can't fight or control. Aging is definitely one cause of gradual hearing loss, a condition called Presbycusis.  Another is genetics or a family history of hearing loss. These aren't the only causes of hearing loss, however. There are also other medical conditions that can cause hearing loss, some of which you can treat. Read on for more details.
Ménière's disease
The cause of this inner ear disease isn't known, but it results in sensorineural hearing loss, and often includes tinnitus, sensitivity to loud noises, and dizziness. The hearing loss tends to come and go, but over time it becomes permanent.
Autoimmune inner ear disease
This is an autoimmune disorder, meaning that it happens when your immune system mistakenly attacks your own body, in this case part of your inner ear. Hearing loss from this can be very sudden, and you should consult a doctor as soon as possible if you suddenly lose hearing, especially if you know you have an autoimmune disorder.
Very loud noise
Extremely loud noises (while not technically a medical condition) can cause permanent hearing loss. This can happen gradually over time with prolonged exposure or suddenly after a very loud noise like an explosion. This is one of the few things on this list that you can protect against, since you can where ear plugs whenever you know you're going to be in a loud environment.
Otosclerosis
This disease is one of the middle ear and it causes conductive hearing loss. It stops the tiny bones of the middle ear from moving easily, and this movement is what allows us to hear. Thankfully, it can often be corrected with surgery.
Acoustic Neuroma
This is a type of tumor that causes hearing loss. Acoustic neuromas may also cause tinnitus and a feeling of fullness in the ears.
Physical Head Injury
Another medical issue that can cause hearing loss is physical trauma or injury to the head. This include traumatic brain injury, as well as physical damage to the eardrum or middle ear.
Ototoxic Medications
Finally, some medications are ototoxic, meaning they can cause hearing loss. Some examples include loop diuretics like Lasix or Aminoglycoside antibiotics like neomycin.
Contact Bay Area Audiology Today!
Ready to change the way you look at hearing loss? Our Doctor of Audiology, Dr. Trisha A. Bents Muth, is exceptionally experienced in the art of audiology, and is dedicated to providing the absolute best solutions. Bay Area Audiology has been working to give patients a comfortable environment, with thorough evaluations. We are independently owned, and unbiased when it comes to finding you the care you need.
You can always come into the office, or contact us in advance to set up an appointment. We also provide updates on our social media websites.  You can check out our Facebook, Twitter, LinkedIn, and Pinterest to keep up with Bay Area Audiology.
Don't hesitate–we can help.