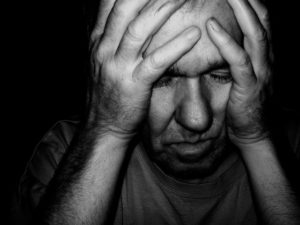 The inner ear is a magnificent example of design; each part, no matter how small works together to transform vibrations and airwaves into recognizable sounds that we can hear and understand. Because the inner ear has so many parts, there are a variety of issues that can arise, including labyrinthitis, an issue that affects the nerves located within the ear. When this issue occurs, there are a few key symptoms and can take weeks for recovery.
Symptoms
While labyrinthitis doesn't usually cause pain, it can create a variety of other symptoms that can be just as frustrating and uncomfortable. These issues are often marked by a quick onset and then an intense period of a few days before fading. You may continue to feel the effects if you turn your head suddenly or move too quickly. Permanent hearing loss is very rare, but it has been known to happen. More common symptoms include tinnitus, difficulty focusing the eyes, loss of balance, vertigo, dizziness, and nausea and vomiting.
How It's Caused
Unlike many other types of inner ear injury, labyrinthitis can be caused by a wide range of issues, including other ear problems that go on too long like viral and bacterial infections of the inner and middle ear. Other causes can include different illnesses like bronchitis and respiratory diseases, stomach viruses, and even the herpes virus. Infectious organisms like the ones that cause Lyme can be a problem as well. If you smoke, drink, have bad allergies, are often stressed or fatigued, you may have a higher risk of developing this condition.
When To See A Doctor
While some cases will resolve naturally, others may require a doctors care. That said, if your symptoms worsen to include slurred speech, convulsions, fainting, fever, weakness, double vision, or paralysis, you should seek medical attention immediately.
Contact Bay Area Audiology Today for Your Hearing Evaluation!
If you are concerned about hearing loss or seeking hearing evaluations, tinnitus evaluations, or hearing aid assistance, our doctors are ready to help. We are passionate about helping all of our patients improve their quality of life through better hearing. We also believe that patient education is critical, so you won't be lead through endless sales pitches at our office. If you are interested in hearing how we can help you hear even better, contact us at (410) 838-4327 or online. For more hearing tips and articles, follow Bay Area Audiology on Facebook,Twitter,Google+, Pinterest, and LinkedIn.