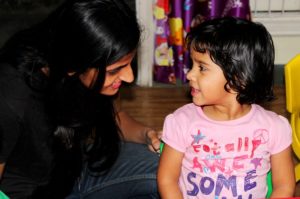 It's back-to-school season, and while many parents have taken their children to see the eye doctor to prepare for the school year, they might not have considered that a visit to the audiologist is equally important. But having an ear checkup is especially critical for your child to have a lifetime of healthy hearing. Here are some reasons to take your child to the audiologist.
Early Signs
The younger a person is when they have their first audiology appointment, the better because it allows the doctor to catch any abnormalities in hearing health early. In fact, many warning signs of hearing issues can be detected as early as when a child is a newborn. But even if you have an older child, it's never too late to take them to the audiologist. By bringing children to have regular hearing appointments, an audiologist will know what steps to take to help your child maintain healthy hearing for a lifetime.
Diagnosis
Sometimes, you might have some concerns about whether your child suffers from hearing loss. In this case, the only thing to do is take them to the audiologist for a thorough evaluation. If your child doesn't seem to notice loud noises, has communication problems, or even has a tendency to get ear infections, then you should definitely have their ears examined. Most parents ask their child's pediatrician about hearing health concerns. If you find yourself in this circumstance, you could ask your child's doctor to refer them to an audiologist. 
Treatment
Typically, young children have excellent hearing, which is why it can be heartbreaking to discover that your child experiences hearing loss. But the good news is that an audiologist will know exactly what type of treatment your child will need. Sometimes with the right treatment plan, children can even regain most or all of their hearing. It's especially important to take your child to an audiologist for them to interact with their peers and pay attention in class for a successful school year. 
Contact Bay Area Audiology Today!
Ready to change the way you look at hearing loss? Our Doctor of Audiology, Dr. Trisha A. Bents Muth, is exceptionally experienced in the art of audiology and is dedicated to providing the absolute best solutions. Bay Area Audiology has been working to give patients a comfortable environment, with thorough evaluations. We are independently owned, and unbiased when it comes to finding you the care you need.
You can always come into the office, or contact us in advance to set up an appointment. We also provide updates on our social media websites. You can check out our Facebook, Twitter, LinkedIn, and Pinterest to keep up with Bay Area Audiology.
Don't hesitate–we can help.