Digital Hearing Aids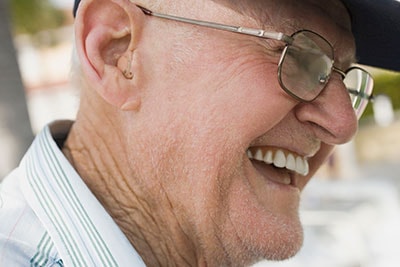 Hearing loss is unique to each individual patient, which means that treatment and solutions must be equally unique. There is no one-size-fits-all approach when it comes to hearing loss, which is why Bay Area Audiology offers a wide array of digital hearing aid products and manufacturers to choose from. Whether you are looking for a behind-the-ear hearing aid, an extended wear hearing aid, or a custom-fit device, we are sure to have exactly what you need at a price you can afford.
We understand that choosing a digital hearing aid is complicated and often difficult. That is why we work closely with each of our clients to provide a comfortable and individualized experience where we will give you the tools and resources that you need to make the best possible decision. As a locally-owned and operated audiology practice that is not tied to any specific hearing aid manufacturers or solution, we are not influenced by manufacturer contracts or sales incentives so you can trust that our recommendations will be made with your wellbeing in mind. We fit and program all major hearing aid manufacturers.
A hearing aid will only work effectively if it is fitted properly, and our expert audiologists go above and beyond to provide you with the best fitting possible. We use cutting edge technology, called Real Ear Measurements, in order to program each patient's hearing aids specifically to their hearing loss, taking into account the shape and acoustics of their ear canals in order to ensure a perfect fit and ideal functionality. These Real Ear Measurements are critical in order to program a hearing aid correctly and will allow you to hear better than ever.
To ensure that you are completely satisfied with your hearing aid, we offer a 60-day money-back-guarantee on our digital hearing aids. If you find that the hearing aid you chose is not working out for you, simply bring it back for a refund.
Bay Area Audiology provides comprehensive hearing services to clients of all ages in Bel Air, Fallston, Forest Hill, Emmorton, Churchville, Jarrettsville, and throughout Harford and Baltimore Counties. If you feel that you or a loved one is experiencing hearing loss, give us a call at
(410) 838-4327
to take the first step toward regaining control over your hearing.